Do
everything
with
Omnes.Link
Your Digital Utility Suite for Creating
🔗 Short links - 📱 Bio pages - 🤳 QR codes - 👤 Vcard links - 📃 File links - 🤖 A.I.
& Much More!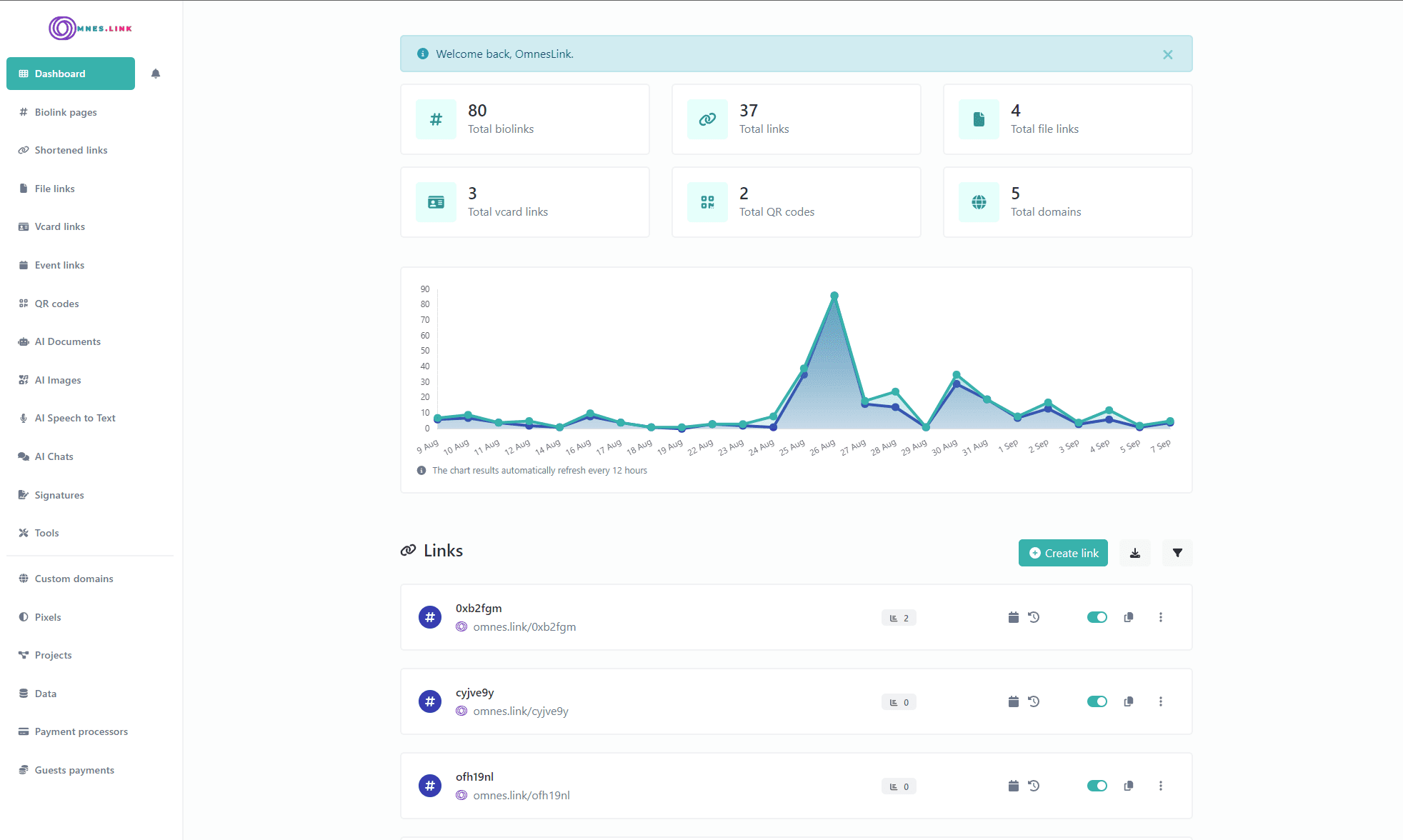 Ai powered text generator
Meet

your

new

intelligent

marketing

assistant

and

digital

utility

suite.
Dive into the world of Omnes.Link, your intelligent new assistant and Digital Utility Suite that is revolutionizing digital interaction! 🌟 Unleash the full potential of 🔗 short links, 📱 bio pages, 🤳 QR codes, 👤 Vcard links, and 📃 file links. But that's not all; explore groundbreaking A.I writing and image generation tools that elevate your content creation to a whole new level. Plus, with a treasure trove of additional tools at your fingertips,Omnes.Linkis your one-stop-shop for a dynamic and engaging online presence. Step into the future; it's bright with Omnes.Link!
The Digital Utility Suite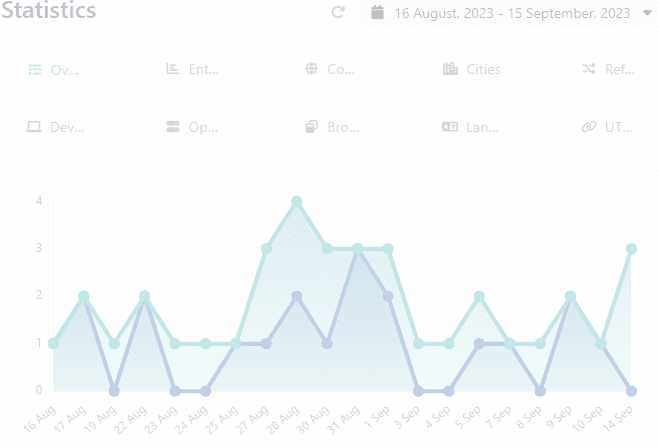 Track

user

activity

and

control

access.
Access valuable insights into customer behavior, identify areas for improvement, manage support requests and make data-driven decisions all with Omnes.link Digital Utility Suite
Easy to understand, yet detailed and comprehensive analytics for all your links. GDPR, CCPA and PECR compliant.
Countries cities, Referrers & UTMs
Devices, operating systems, Browsers, Languages & much more...
Use Omnes.link Digital Utility Suite to securely process credit card or other electronic payment methods by using payment gateways.
Generate amazing images with your most creative ideas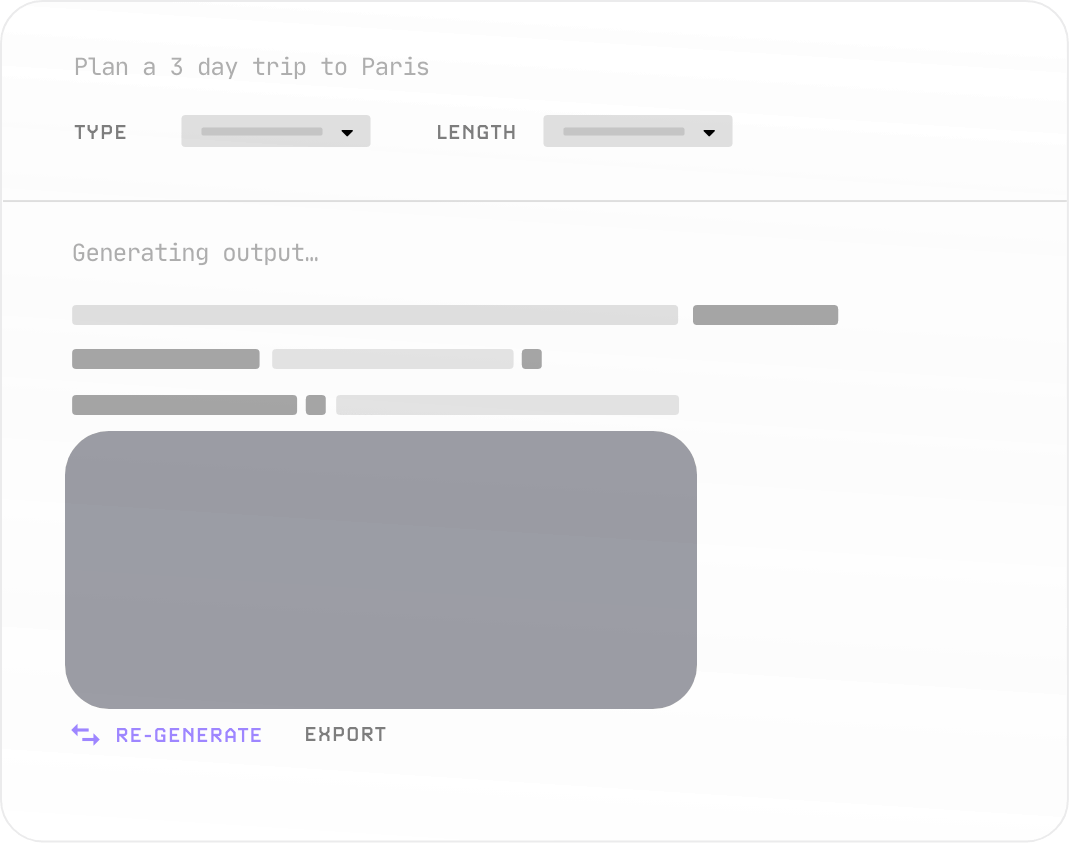 Select a Template
Our tools can help you produce everything from product descriptions and blog posts to email newsletters and social media updates.
Describe your Idea
Simply input some basic information or keywords about your brand or product, and let our AI algorithms do the rest.


Generate Copy
View, edit or export your result with a few clicks.
With OmnesLink the Digital Utility Suite All the links easily integrate with any of the following pixel providers.

Pricing

plans

tailored

for

you
Free Plan
Select Plan
Free For Life!
3 Biolink Pages
10 Biolink blocks
15 Enabled Biolink Blocks
1 Payment Processors
500 Shortened Links
1 File Links
1 Vcard Links
1 Event Links
3 QR Codes
Incredible AI model
1 AI Documents / month
100 AI words / month
1 AI images / month
1 AI transcriptions / month
1 MB audio files transcriptions
6 AI chats messages / chat
1 Email signatures
3 Projects
3 Pixels
0 teams
0 team members
12% affiliate percentage
0 Custom Domains
15 days statistics retention
No forced plash page
Custom Back-half
Deep linking
Removable branding
Custom Backgrounds
Custom branding
Dofollow links
Leap link
SEO Features
Extra fonts
Custom CSS
Custom JS
Indepth Statistics
Links scheduling & limiter
UTM Parameters
Password protection
Sensitive content
No ads
API access
• 300 Words / Month

• User Analytics

• 2 Languages

• Api Access
Select Plan
The most popular plan.
• 300 Words / Month

• User Analytics

• 2 Languages

• Api Access

• Free Support
Enterprise Plan
Select Plan
Contact us for more information.
• 300 Words / Month

• User Analytics

• 2 Languages

• Api Access

• Free Support

through mobile and desktop apps. Payment services are available
Join us today and experience the power of Omnes.link the Digital Utility Suite for yourself!